Discover our village
Vlatos has a lot to offer
Our village has a lot to offer for travellers either in groups or couples. The village hosts a selection of houses for rent as well as the world renowned Milia Mountain Retreat, a first class eco-resort. There are a couple of nice restaurants, many opportunities for hiking and relaxing.
Restaurants
Vlatos village is host to three restaurants (Milia, Ta Platania and Oi Miloi) and one cafe neon.
Cretan Diet
The Cretan diet is both simple and wholesome. It features plenty of fruits and vegetables, beans, pulses and grains in abundance, olive oil as the principle fat, moderate drinking of wine and raki, herbal teas, honey and yoghurt, occasional use of lean red meat, and low to moderate consumption of dairy foods, fish and poultry.
Parks
Walk through the wonderful "Park of Peace" and get acquainted with over 150 species of plants and trees, or visit our rose garden and enjoy the aroma.
Cretan nature
Vlatos is part of a Natura2000 area called the White Mountains which is famous for it's wide variety of flora and fauna. In the mountains around the village you can enjoy glorious walks and discover our beautiful nature.
Culture
Enjoy local and international music in our atmospheric venue during the Vlatos Jazz World Music Festival or you could join us at one of the many panagyri's.
Cretan culture
Vlatos Jazz World Music Festival presents many concerts of truly local artists for you to discover the soul of this part of the island. Or you can join a panagyri, the celebration of the saints that protect our churches to pray with us and to taste the many local delicacies on offer at these events.
Restaurants in Vlatos
The village of Vlatos offers restaurants for all kinds of purses and tastes. All of them use fresh ingredients and are run by local owners.
"Milia" Restaurant
Take a trip into the mountains and discover traditional dishes with "Unique Flavour" prepared by chef Vasilis Makrakis
Visit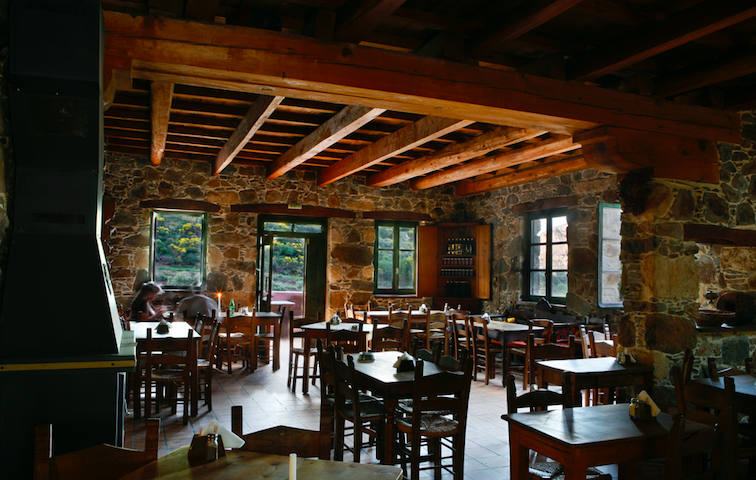 Oi Miloi Taverna
The perfect stop on your way back from Elafonisi beach, Oi Miloi servers traditional Cretan cuisine with a friendly service.
Visit
Ta Platania Taverna
Discover one of the oldest trees in our village, a 1700 year old platan and enjoy a cool drink and some excellent souvlaki.
Visit